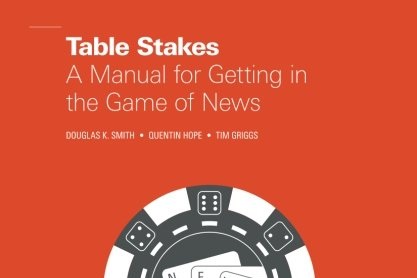 betternews.org: A resource for news innovators to learn, plan & do.
Better News is a project of the American Press Institute and the Knight-Lenfest Newsroom Initiative, funded by the John S. and James L. Knight Foundation. It is designed to serve three purposes: (1) to collect, curate and operate as a central repository of best practices in the craft of journalism and the challenge of journalism sustainability; (2) to provide strategic guidance on the most important issues facing news organizations, particularly local, regional and metropolitan newspapers; and (3) to share important lessons from participants of the Knight-Lenfest Newsroom Initiative.
Lessons from the 'Table Stakes' innovation initiative
The Denver Post planned and launched a pay meter and within four months sold 5,100 digital subscriptions and increased loyal readers by 20 percent. The State Journal Register grew its Facebook audience by 10 percent, tripled the number of Instagram followers and had 20,000 podcast downloads. The Beaver County Times created partnerships that led to a 40 percent profit margin on events. Published on Poynter.org, April 2018.